Why I Choose Hyvor Talk Comment for my Ghost Blog?
Is there a reason why I chose Hyvor Talk for commenting on the Ghost website and every other platform I use?
When starting a blog, the commenting system has always been an important feature for me. With or without traffic, my commenting system still functions as a new blog. If you visit my blogs, you may also notice this.
In my work, commenting is a place where I can interact with readers and get inspired by them.
If you prefer to self-host for free and have a paid comment system, there is a number of services to choose from. However, you won't be happy with the results, I promise you. Having a great experience should not be limited by cost.
Hyvor Talk is a paid commenting system that provides a fun user experience and an interface that can blend with any design. Currently, I am using it both for WordPress and Ghost blogs.
Great user interface, smooth and stimulating
A big thing about Hyvor Talk is its comment interface. It's simple, but it's powerful, and it's got some cool options.
Markdown support, embed preview links, insert images, and format comments. You're better off posting it on Facebook.
Additionally, the UI is deeply customizable and it's designed extremely harmoniously, I'm really impressed with Hyvor Talk's UI compared to all of its competitors.
Disqus also theoretically has a beautiful design, but it's too ad-stuffed to make the interface too "busy" in addition to slowing down your site as an inevitable consequence of "advertising" and tracking information.
Some competitors offer other commenting platforms, such as Commento, which is so simple that it loses essential features.
Hyvor Talk gets rid of a lot of real annoyances
Hyvor Talk helped me get rid of dozens of headaches, especially page caches. Hyvor Talk refreshes every download for real-time commentary and you don't need to worry about page cache at all. This is an extremely wonderful thing.
Some of you think that HTML commentary will be better for SEO, but the fact that JavaScript rendering DOM like Hyvor Talk (similar to Disqus) is still standard SEO as usual, even better because no-cache, Google will fetch content as easily and standard as HTML.
The second worry to mention is SPAM. Hyvor Talk has an effective defense system against Spambot and is virtually ineffective against Spambot with Hyvor Talk. Amazingly, spam is gone!
Finally, I have to praise Hyvor Talk for optimizing page speed. Most of you will have speed related issues when inserting any commenting system into your blog.
Hyvor Talk insertion also helps your blog faster because the inserted code has been well optimized besides Hyvor Talk's server infrastructure is very fast. I really like this advantage of Hyvor Talk, it really convinces me to use it for every blog.
Hyvor Talk things to improve
There are always defects that exist for regardless of platform, I need to remind you two major defects of Hyvor Talk. Although they are aware, they have not improved.
When you use the $120/year plan, you get 100,000 pageviews/month, which is enough for many different blogs, but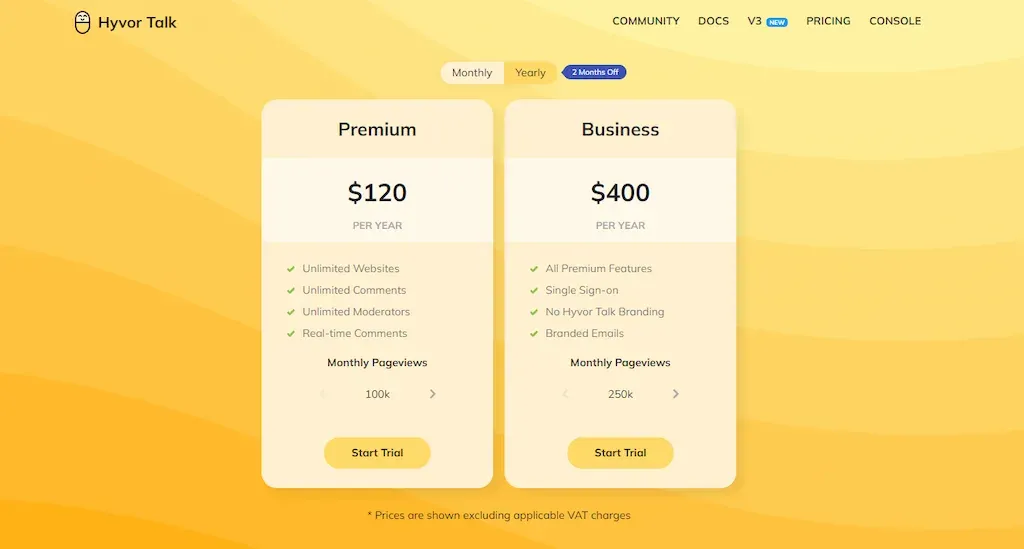 Hyvor Talk is a good comment platform at a fair price, but I expect a better deal.
Final Thoughts...
It is a pity that the Slack notification feature is only for the business plan, the price is quite high. This feature should be intended for casual users, as it does not waste Hyvor Talk's resources much.
And you, what do you think?
You may also like
Do you appreciate the importance that the comments section brings to your blog? Should you turn off post comments?
In 2023, Ghost is still proving itself to be the coolest professional blogging platform on the market thanks to constantly releasing new features and maintaining a steady stream of project development.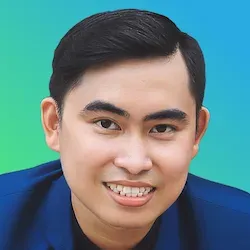 Keep in touch
Be the first to know about new updates when you join the newsletter.
Access exclusive articles
Get notified when member-only articles are published