Ghost CMS is still the leading blogging platform in 2023
In 2023, Ghost is still proving itself to be the coolest professional blogging platform on the market thanks to constantly releasing new features and maintaining a steady stream of project development.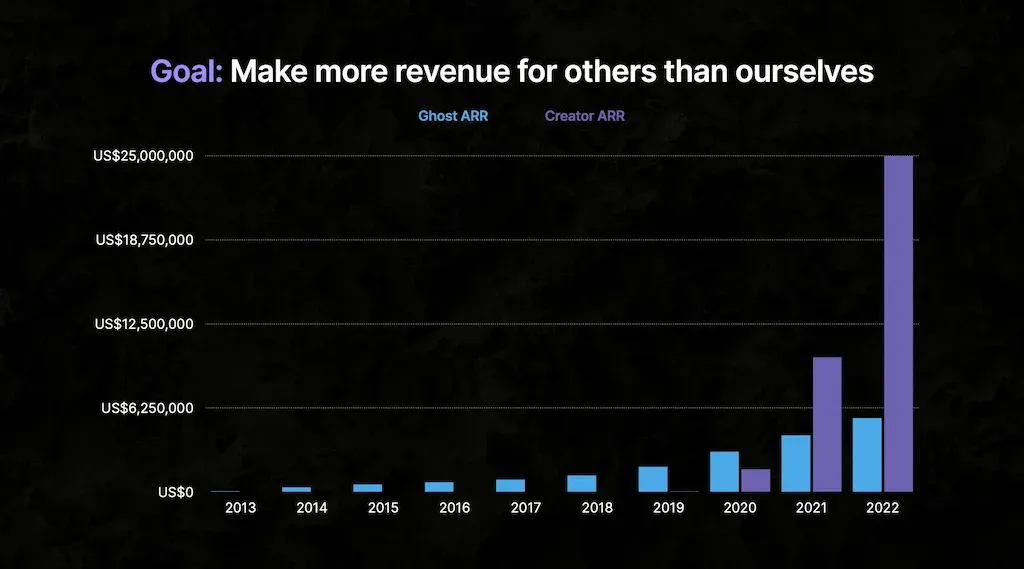 According to the chart, ghost CMS management service - ghost (Pro) alone generated about $6 million/year in revenue in 2022, and ghost users generated more than $25 million/year in revenue. Thanks to the membership feature that ghosts have oriented since 2020, there has been an extremely sudden increase.
Ghosts generate $6 million a year in revenue, which will be used to cover all developer costs, making the ghost even more complete. This is a great open-source model that most other platforms fail to achieve.
There were many doubts before that that ghosts were no longer themselves,... The ghost has, however, proven them correct in the end.
Major publishing companies generate $25 million in revenue per year through the ghost platform. Also, OpenAI (ChatGPT) uses a ghost platform.
Although I have used ghost for a long time, every time ghost releases a new version or new feature, I am always excited. At the moment, ghost is on version 5, and traditionally, version 6 will come out this year. It's quite addictive, I must admit.
As I haven't brought you the news in a while, I will share what features ghost 2023 has added that you may have missed, especially if this is your first time using the software.
Ghost has built-in comment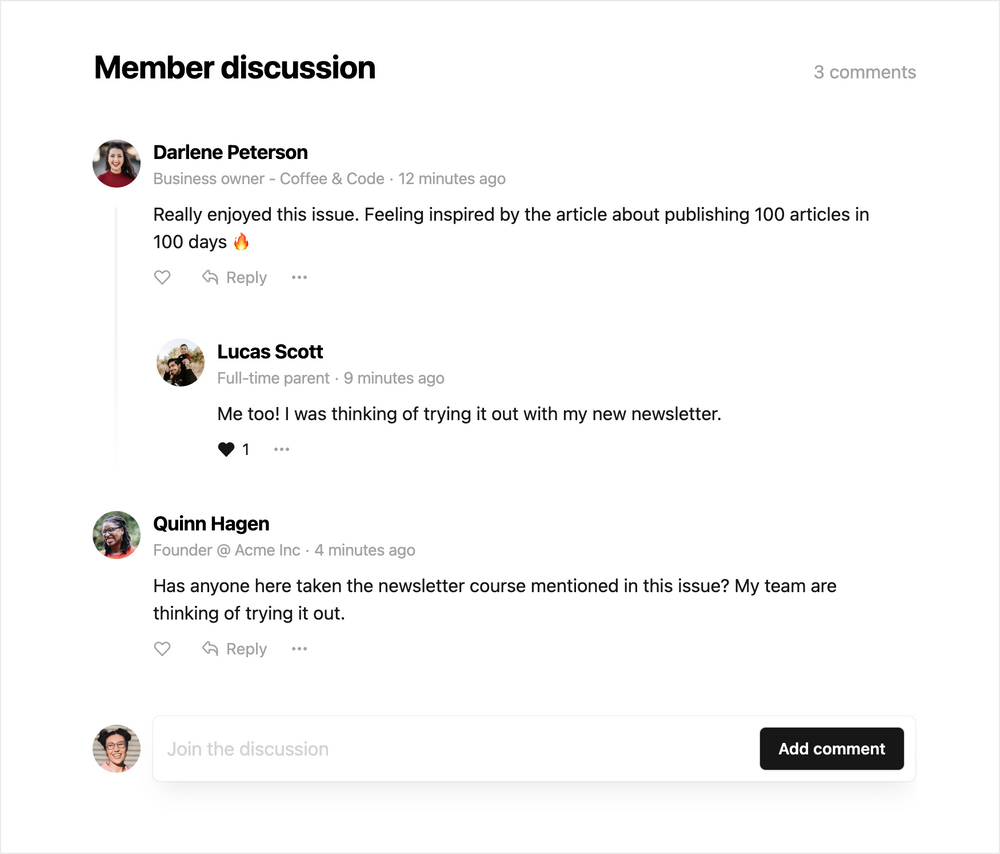 The comment feature has been demanded, complained about, and been railed against by many ghost users from version 1 up until version 5, which will be released.
It is also pretty tough to work with ghost's development team 😂
The use of ghost's comments does, however, come with some pros and cons. LOGIN is required to comment on ghost comments.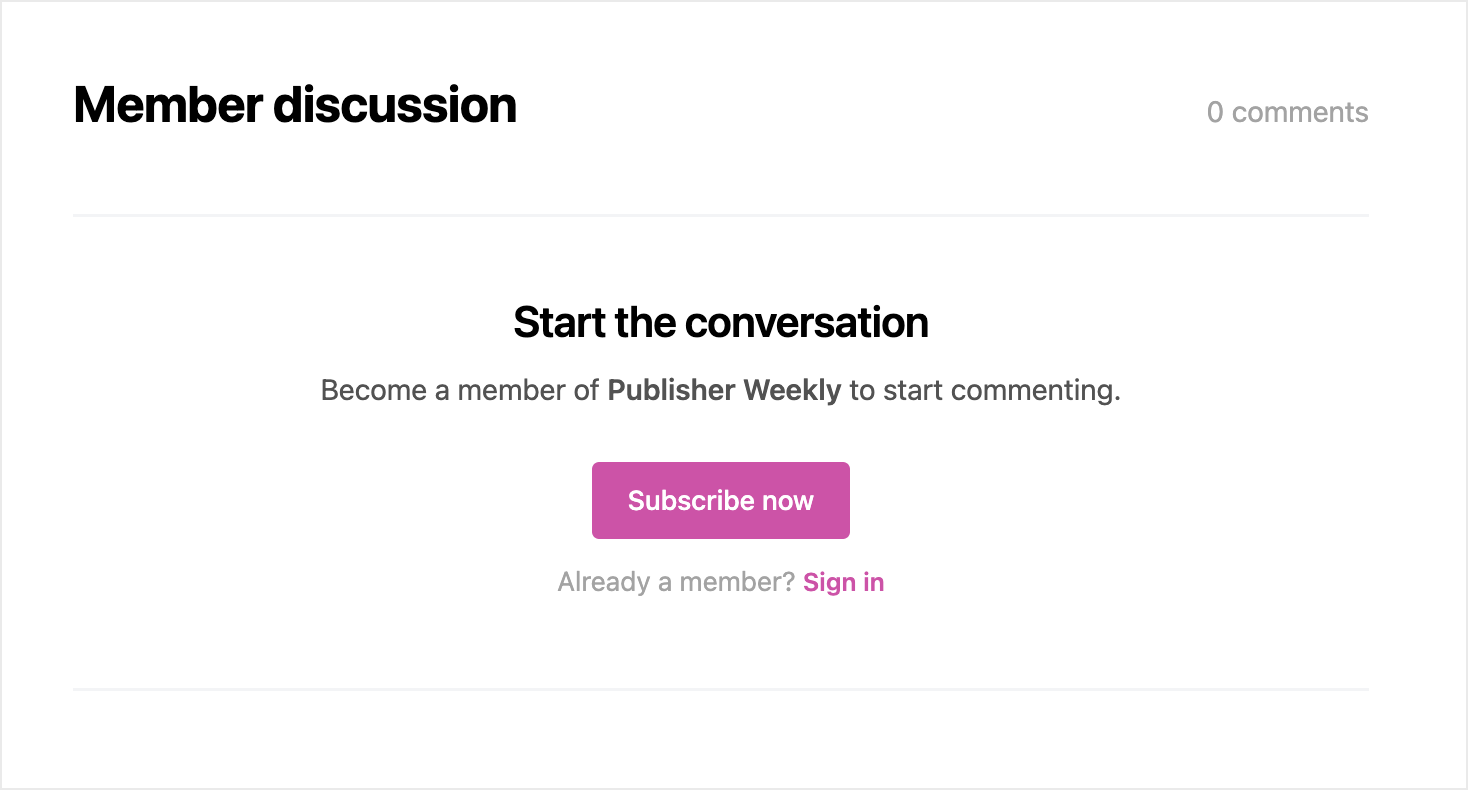 Logging in to comment makes it easier for you to build a better email list, but if your site doesn't have enough unique content, signing up to comment reduces engagement.
Nevertheless, ghost's free commenting is also delicious since it directly benefits newsletters and membership sites.
Ghost has native search feature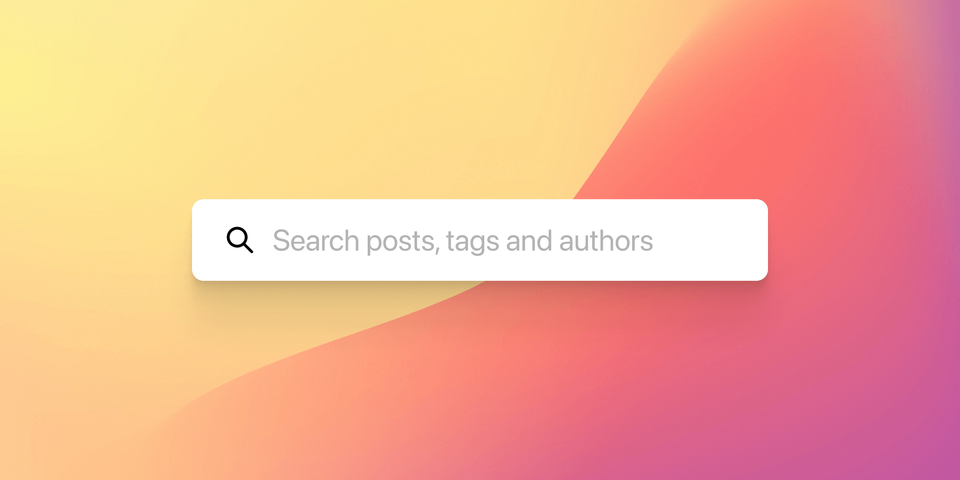 Ghost has integrated Sodo-search into its core. All the new version themes have been updated for your convenience. It is one of the custom plugins that iVeel has created. In 2020, ghost acquired iVeel to own their premium themes, including Sodo search. Trying Sodo-search is easy at ghostFam.
There are some limitations to this ghost search (sodo-search), including smooth performance if your website has less than 10,000 articles. If your website has many articles, you should use a third-party search plugin like Agolia Search.
Since few blogs reach such a large number of posts, ghost search is sufficient to serve 99% of bloggers. There should be praise for the CMS ghost development team, as they listened to users more closely.
Ghost already allows live video and audio uploads
In addition to the comment feature, users have had to wait from version 1 until now to upload videos to articles. Now, ghosts allow you to upload video and audio files directly like any other CMS..mp4.webm.ogg.mp3.wav.pdf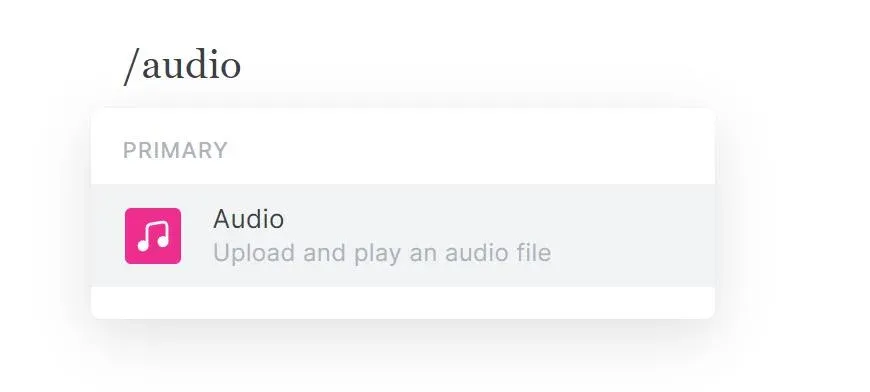 You can already create podcast sites more easily without embedding from another platform like Spotify. Video and audio files are stored in the "media" folder while your blog's image files are stored in the "image" folder.
However, you must be very careful when uploading video and audio files. It's best if possible to use Youtube or a 3rd party host like Bunny to embed in your blog. Because when you upload too large a video file, it will increase the backup capacity, annoy you later when moving hosts or increase memory costs.
You only use it in case the file is very small and takes a long time to upload 1 time or podcast site.
More customization for Email Newsletter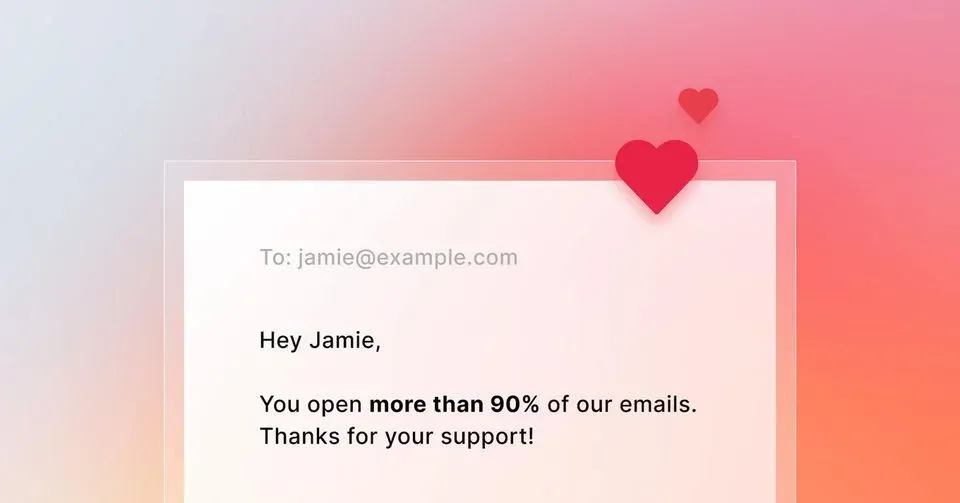 Newsletter is a specialty of Ghost, is a complex feature and takes a lot of effort to improve and fix bugs continuously from version 4 to now. This email newsletter feature alone is enough to convince many bloggers to decide to switch and stick with Ghost for a long time.
Ghost has enhanced its strengths by continuously launching email customization features such as:
Create a feedback button for email recipients.
Create a comment button to increase reader engagement (ghost comment enabled).
Create governance and transparency of recipient information. Recipients can cancel or manage newsletter emails as they wish, demonstrating transparent disclosure of information for your blog.
Create suggestions for the latest articles right in the email to help increase traffic for the blog.
Optionally remove email headers to make emails more personalized.
Filter email lists automatically (zombie email or fake email). This feature is super nice. Helps you save costs, increase email open rates, and better conversions.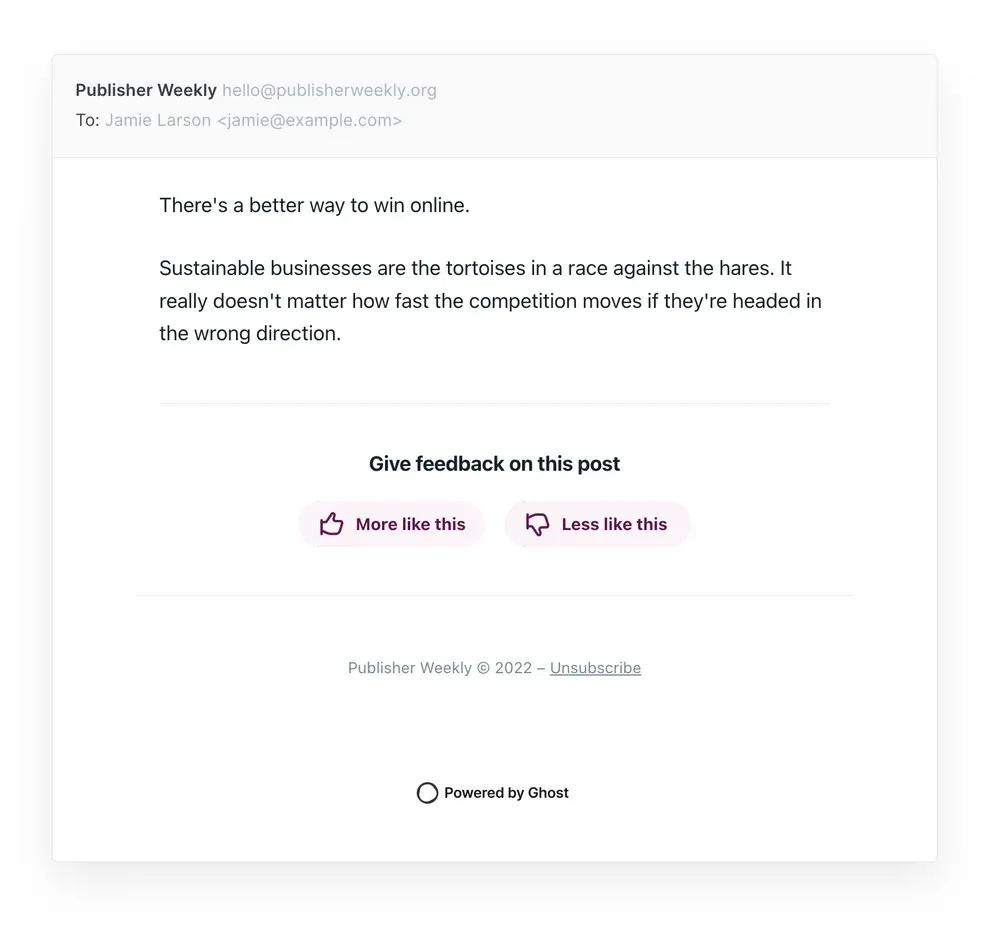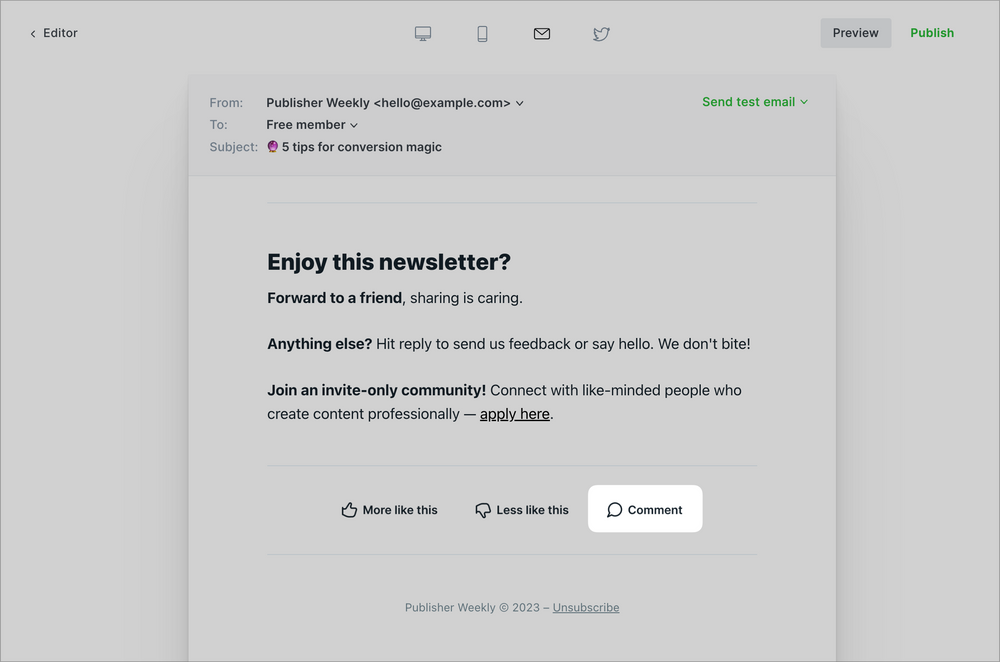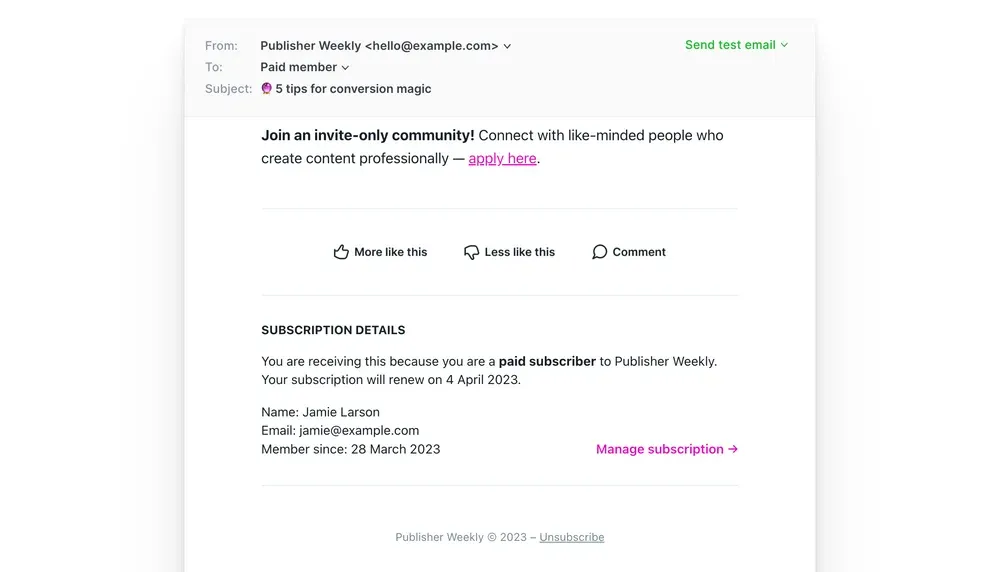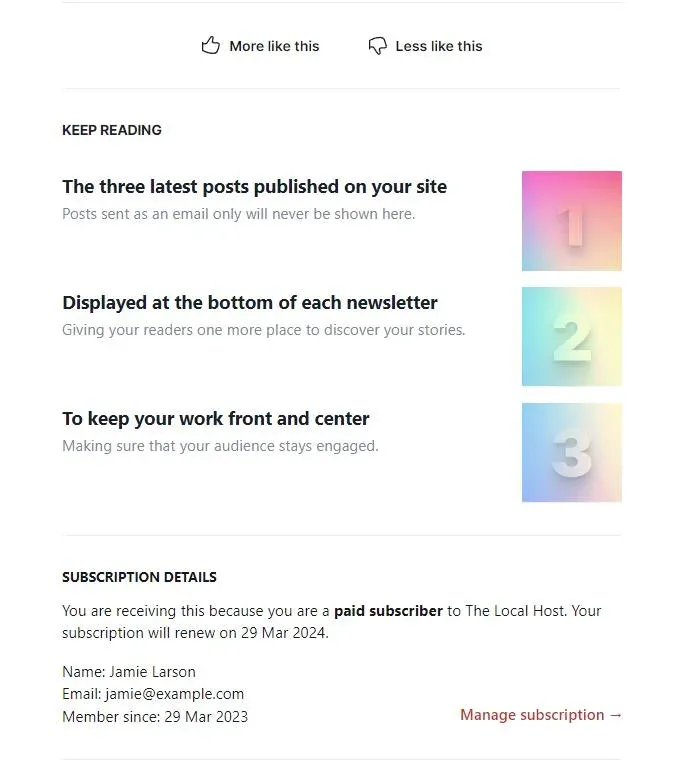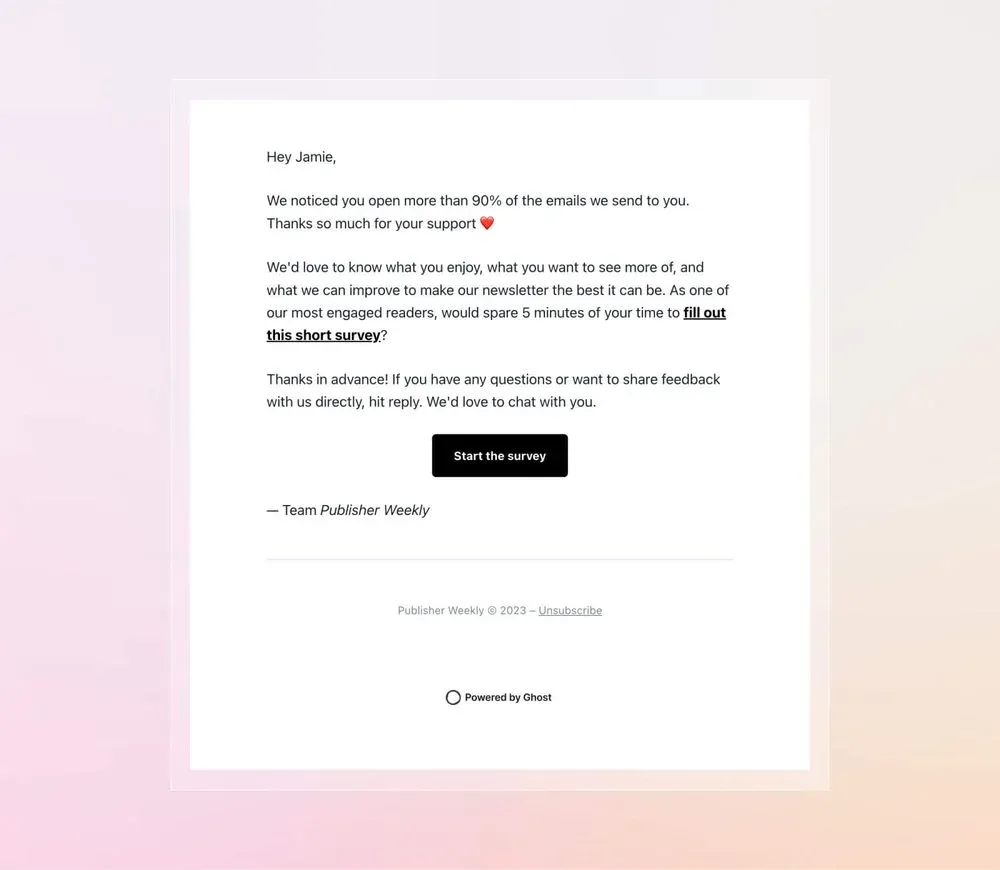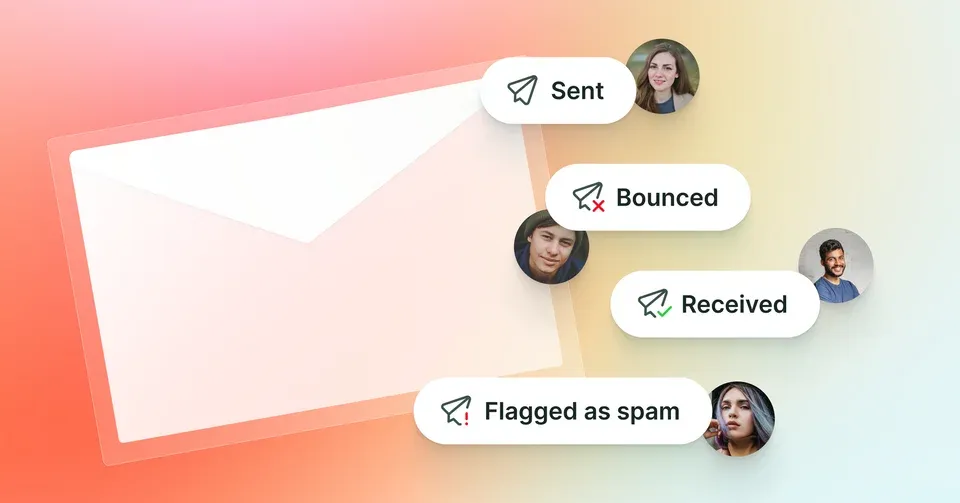 Full of worthwhile email features. The ultimate goal is to help you send clearer, more transparent, more effective emails. Especially when you apply multi-newsletter to ghost blog (multi-newsletter).
Ghost Explorer – Great for international blogs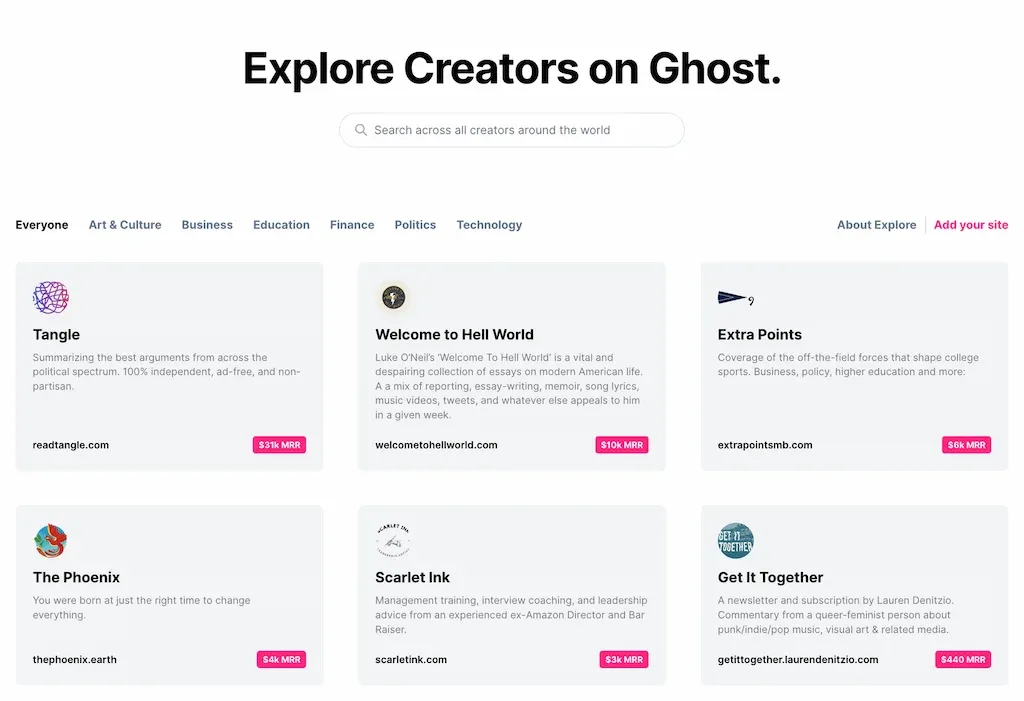 Similar to Substack Reader or Medium, ghost launches Ghost Explorer to increase traffic to your site.
To be listed on Ghost Explorer, your site needs to be written in English and have a relatively good amount of posts. The ghost team will browse and index your site on their Ghost Explorer page.
Metas such as titles and descriptions should provide sufficient service for SEO Ghost Explorer.
Final Thoughts...
Currently, ghost is translating the site into all languages with email, ghost portal,... This is a major update.
Although very strong in email, some default features are in English language. With a major update in the future (i18n for both ghost cores), it will 100% complete the ghost's email features and become a great CMS for bloggers even more.
What do you think of ghost CMS 2023? Leave a comment below to discuss!
You may also like
Do you appreciate the importance that the comments section brings to your blog? Should you turn off post comments?
Is there a reason why I chose Hyvor Talk for commenting on the Ghost website and every other platform I use?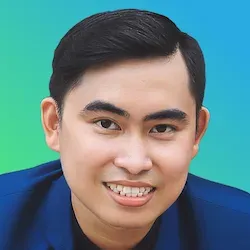 Keep in touch
Be the first to know about new updates when you join the newsletter.
Access exclusive articles
Get notified when member-only articles are published