Auto-install Ghost CMS from DigitalOcean Marketplace
How to install Ghost CMS automatically using DigitalOcean with the click of a button.
Sometimes you can't depend all on Ghost hosting, you need to know how to install Ghost yourself to minimize risks or know to do it in case there are "variables".
DigitalOcean has a marketplace with scripts that install automatically at the click of a button. Of course, you will depend on automated scripts and follow DigitalOcean's fixed settings.
But you will immediately have a Ghost blog for $5/month on a fast VPS.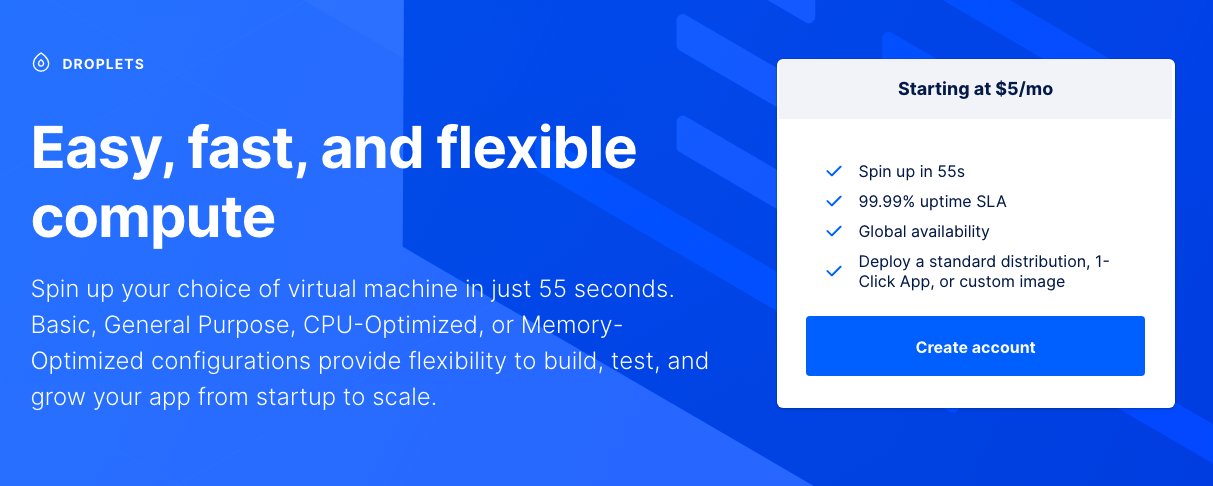 Prerequisites for installing Ghost on DigitalOcean
You must have a DigitalOcean account (you can sign up here to get $100 off your new registered account).
Some tutorials will ask you to create an SSH key, but I will guide you to use a one-time password instead of an SSH key to reduce your knowledge load. You don't need to care about SSH key😃.
How to install Ghost quickly with built-in scripts
Because there is an automatic installation script for Ghost, everything is pre-installed for you, you just choose to follow these steps:
If you don't see the content after subscribing, refresh your browser......
Become a member to continue viewing content...
Already have an account? Log in
You may also like
Tutorials on how to manage Ghost themes conveniently with Github.
The following instructions will help you generate a faster ghost website by preloading links before they are displayed.
Check out our Mailgun configuration guide for Ghost to ensure you're getting the most out of email.